Via Washington Square News | Meghna Maharishi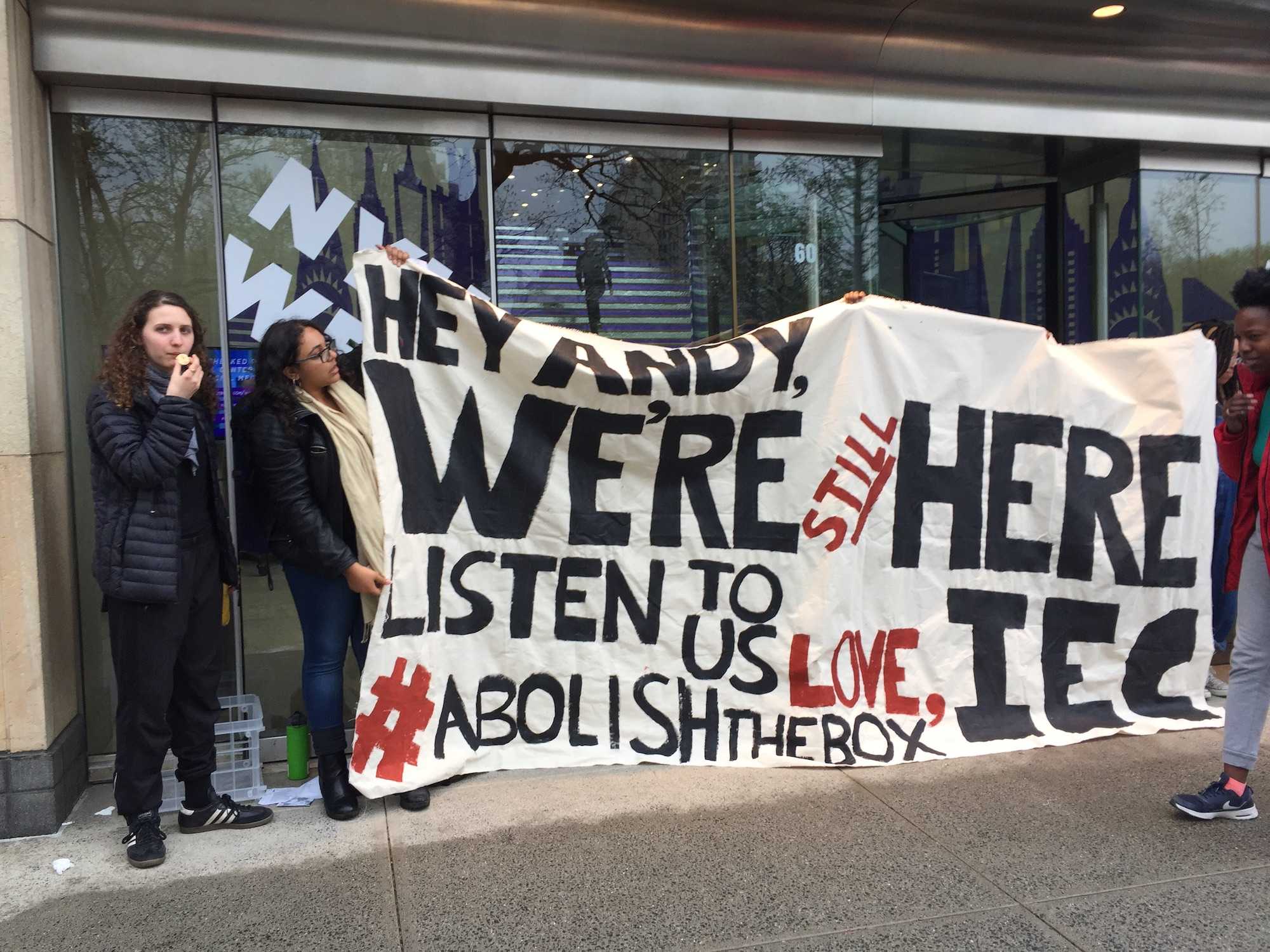 NYU will offer a new scholarship for formerly incarcerated students beginning fall 2020 as a result of a prison divestment campaign by the Prison Industrial Complex Committee and the Incarceration to Education Coalition.
A Prison Industrial Complex Committee report released on Tuesday said the university plans to offer two need-based scholarships to formerly incarcerated students. It is unclear how much money the scholarship will offer.
NYU spokesperson John Beckman also confirmed the new scholarship to WSN this month.
The report also highlighted plans to create a new web portal to provide information on justice and incarceration advocacy at NYU, along with a joint initiative with the registrar's office to create specific tags to easily identify courses pertaining to social justice, mass incarceration and the prison industrial complex.
NYU's Office of the President formed the committee for the spring 2019 semester after the IEC occupied Bobst Library and the Kimmel Center for University Life last December. The committee, comprised of students, faculty and administrators who are nominated by University Senate councils, examined NYU's relationship with mass incarceration. While the committee was supposed to operate only for the semester, the report said that the university should still continue to address its relationship with mass incarceration.
"The continued work of addressing the negative effects of mass incarceration remains an on-going effort," the report reads. "Here at NYU we are committed to ensuring that the University plays a role in this undertaking in line with its academic and historic mission."
In 2015, NYU faculty and staff started the Prison Education Program, which offers an associate's degree to inmates at New York's Wallkill Correctional Facility. Five members of the inaugural class graduated in 2017. PEP also provides transferable credits for prisoners at Wallkill so they can continue to pursue an education upon release.
The scholarship is meant for students who have not participated in the Wallkill program, according to the committee report.
Although IEC organizer and 2019 CAS graduate Amanda Lawson said in a tweet she was happy to see the university creating the scholarship, she also noted the other relationships NYU has with prisons. NYU used the dining service provider Aramark for over 40 years and will begin to use Compass Groupin July — both provide dining services to federal and private prisons.
NYU also asks applicants to check a box on the Common Application if they have been convicted of any violent crimes. If an applicant passes the admissions review, then the Special Review Committee considers their disciplinary history when making an admissions decision. IEC's Abolish the Box campaign seeks to remove that question.
"While enjoying this win [because] of the impact it will have on the direct community [and] the payoff of our labor (and trauma), I want to add that NYU has a looong [sic] way to go before it's no longer adding to the [prison industrial complex]," Lawson said in a tweet. "We still have the Box, we invest in prisons [and] NYU has a big racism problem."