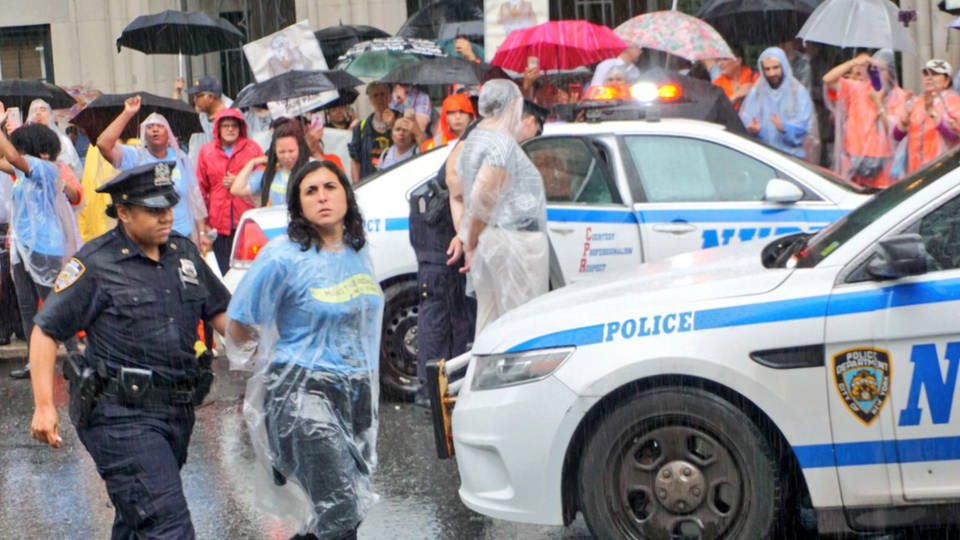 In New York City, eight people were arrested as protesters targeted the Manhattan home of JPMorgan Chase CEO Jamie Dimon in a nonviolent civil disobedience action. The protesters attempted to deliver a petition from more than 100,000 immigrant rights advocates calling on Chase to divest from for-profit prisons and detention centers.
Yaritza Mendez: "Family separations are not just happening at the border; they're also happening here. We need Jamie Dimon and JPMorgan Chase to step up and divest from private prisons and detention centers. It is inhumane for our communities to be ripped apart."
JPMorgan Chase has invested tens of millions of dollars in both CoreCivic and GEO Group, for-profit prison companies that also operate immigrant detention centers.