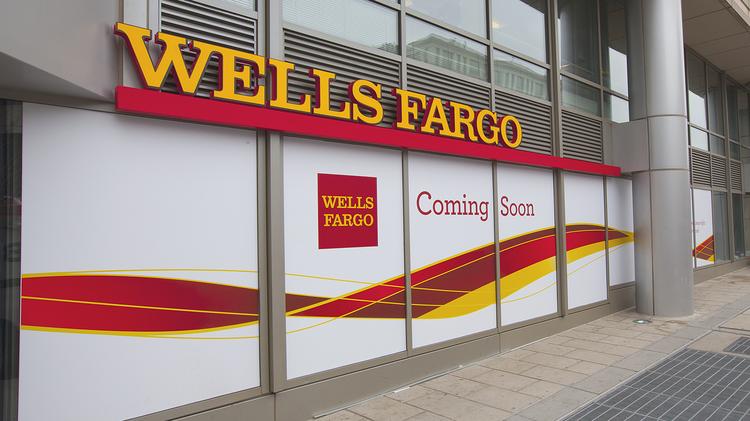 The District should consider ending its banking relationship Wells Fargo & Co. because of a string of recent controversies, according to a resolution introduced by five D.C. council members Tuesday.
The "sense of the council" resolution, introduced by Council members Brianne Nadeau, Elissa Silverman, Charles Allen, David Grosso and Anita Bonds, cited Wells Fargo's investment in the Dakota Access Pipeline, its lending to private prisons and high-profile payouts to settle race discrimination and customer service allegations.
D.C. would join a handful of liberal-leaning cities that have explored divesting or did so from Wells Fargo, including San Francisco, Seattle, Minneapolis and nearby Takoma Park, Maryland.
San Francisco-based Wells Fargo (NYSE: WFC) is the District's "bank of record," meaning the District holds its accounts at Wells Fargo and uses its system for its many transactions. Typically banks of record are large financial institutions able to handle the complexity and the frequency of an entire local government's transactions, but there have been calls for cities to use more local, community banks.
Such resolutions are nonbinding, meaning the measure won't require city officials to take any action, but they serve as a symbolic gesture and can illustrate how a majority of legislators feel about an issue.The next step would be a hearing by the Committee on Finance and Revenue, which is chaired by Councilmember Jack Evans.
Wells Fargo is the biggest bank in the D.C. metro area after the digital E-Trade Bank (which houses its deposits in one branch), with $51.87 billion in local deposits. Wells Fargo has more than $1.7 trillion in assets total.
The District renewed a five-year contract with Wells Fargo, for just over $12 million, in December of 2015. The new contract expires in 2020, according to information provided by the council. The District does have a second smaller contract with Citibank that it can use as well.
The resolution asks the District CFO to consider the feasibility of establishing a "public banking system" and creating more stringent investment guidelines to ensure the District's investments are socially responsible. It also asks the CFO to explore "reinvesting in local banks" to support community growth.
The resolution specifically cites a $185 million fine from a group of regulators, including the Consumer Financial Protection Bureau, regarding the improper opening of 2 million accounts. The bank agreed to pay the fee to resolve the claims and fired 5,300 employees over the improper sales practices.
The resolution also lists a $35.5 million settlement from Wells Fargo to settle a class-action lawsuit regarding discrimination at the bank.
The resolution also states that it is a priority of the District to "partner with business entities and financial institutions that are committed to engaging in fair and responsible business practices."
Gabriel Boehmer, a Wells Fargo Government And Institutional Banking spokesman, said the bank values its relationship with the District and that it is just one of 17 banks financing the Dakota Access Pipeline, providing less than 5 percent of the total funding.
"We hope the many works we do for our D.C. customers and communities, including the $48.2 million in charitable donations given in 2016, and the $35.3 million in community development loans and $899.1 million in home loans extended in 2015, reflect a much more accurate view of Wells Fargo, rather than looking at a single loan out of the millions that we make to individual home owners, small and large businesses and local organizations," he said.