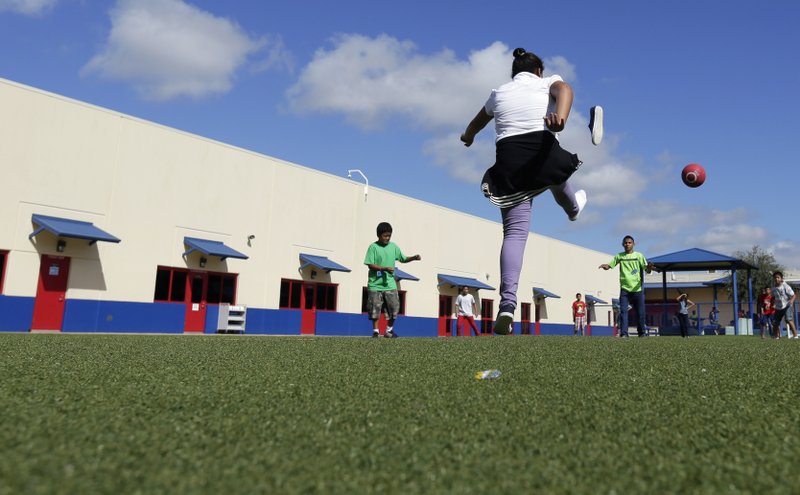 Via AP News | Meredith Hoffman
AUSTIN, Texas (AP) — A top private prison company is struggling to convince Texas lawmakers to license one of its facilities to hold immigrant parents and their children together — a practice that President Donald Trump's administration recently committed to upholding.
The Karnes Residential Center, 60 miles south of San Antonio, opened as a family detention center in 2014 and used to hold detainees for months, until a federal judge ruled that children held longer than 20 days must be housed in "non-secure" facilities with child care licenses.
After the Texas Department of Family Protective Services granted Karnes a license, advocates sued, saying that holding children in detention causes psychological and physical harm. A state judge ruled last year that family detention centers did not qualify for licenses.